There is a standard set rate of just £2.99 P&P for the UK on any order value up to £30.
If you require delivery to anywhere outside the UK - International Postage rates apply for all non-UK mainland destinations. If you live outside of the UK Mainland,
Please
contact
for
your
Postage destination rates.
Details on request.
Contact me if you have any questions or queries: EMAIL
OR simply contact me through my Facebook or Instagram pages..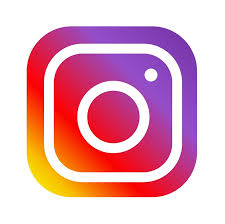 We will endeavor to answer all enquiries within 1-48 hours.



About the Artist:

Tricia has not been to any Art College or had any Artistic training,
She is fully Self-Taught.

Tricia began working professionally with her Artwork & Portrait commissions in 1992 with the then called 'Anastasiou Gallery', which included the starting & running of her own Gallery, of all her own Artwork, for 5 years, & has also exhibited at many Norfolk Exhibitions, Craft Fayres & Festivals & completed much charity work for UK & her local Animal rescue Centers.
Tricia has also completed many Graphic commissions for Large companies, Local Councils & Businesses.

"I have always been most happy when expressing my creative side - right from a small child i showed a keen interest in all things artistic and creative. Detailed Pencil work is my forte, but I enjoy working with & experimenting with all mediums ... I mostly work with Pencils, Inks, Pastels & Acrylics.
I also enjoy painting with wax - encaustic style!"


I didn't always believe i would get here.. to this point..
I nearly gave up drawing altogether!,,,


THE STORY!....


When i was 13, i was loaned a fantasy art book.. It took my breath away. It gave me so much inspiration.. I had never seen such absolutely amazing artwork and from that moment.. the amazing artist i speak of: 'Boris Vallejo' became my idol and spurred me on to practice my drawings of dragons and the physical form.. I decided after seeing that book for the first time that if i could become even a tiny bit as good as Boris, i would be a happy girl!

Throughout high school, art was always my favourite subject and when it came to final exam time, my art teachers were expecting A level equivalent results for me (as we were the first year 'guinea pigs' of the then new GSCE exams). For the final mark up we had to complete 5 pieces of artwork, I can still remember setting up my display board in preparation for the eyes of the examiners.. I had linked all of my 5 pieces in a matching theme thinking this would add to the overall look (and grade) of my final 'exhibits',
I was very happy with my board, I was so proud!...
After receiving my 'A' I planned to go on to Art College to ultimately head into a career of Graphic Design,
I was SO excited to hear my final exam results in Art!!........
..Thats when the dream was shattered... I tore open the results envelope excitedly only to read i had been marked a 'D' result!!!??! ..I was devastated. I went to the school to collect my work and my art teacher was present so i told him about it. He knew, he mentioned something to me about 'subject related' pieces not being 'allowed' in the final set pieces!?! before he left.
So that was that.
I should of appealed or kicked up a fuss but firstly, i didn't know i could! and secondly, i was so upset that i packed everything away and just did not draw for around a year following that result. Knowing that a few of the other students boards, which consisted of all traced and copied work, received 'B' grades, I took it as a real insult at the time and that they may as well of said to me that i could not draw and not to bother wasting my time with any of it!
Shame they had that 'power' when everyone at the time said that they 'didn't have a clue' but the damage was done so i sadly put my pencils away.

After about a year of not drawing.. The same book by Boris Vallejo happened to fall into my hands once again. It was like re-lighting an oil lamp and turning the flame up to glow brightly! ..My artistic self just came alive once again as i looked through my idol's paintings, my aspirations took over and in no time at all i had the urge to draw again.
Everyone around me was very pleased at this, as i was myself.. as nothing's better than creating or expressing your natural artistic ability ..just like laughter.. It is good for the soul :)

So despite my huge knock-back, i picked up pencils and began creating again. My Aunty had just had a baby and asked me to draw her new daughter for her from a photograph she had taken. I gave it a try! and the result was both uplifting and inspiring for me. I managed to draw her from the photograph in great detail and also achieved to capture her 'sparkle' too. My aunty showed her friends and in no time i received my first paying order!
I went on to put all i had into working hard, practising hard and trying to learn some new business skills along the way! I was still a teenager after all! Lots to learn!
I then took on a retail unit and opened my own Gallery! It was very successful, I did portraits every day but also got into painting canvas scenes, pastels scenes and many detailed drawings for sale. I really loved having my Gallery :) and will look forward to opening another one day.
Tricia
____x____


"Art is a very personal thing to many, so being able to reach & touch so many through my artwork is a blessing"
All of the Artwork, Prints & Originals here at ArtCreations.co.uk are by Tricia
F ormer proprietor of 'Anastasiou Gallery' at 'The Village' in Fleggburgh, Norfolk.

ArtCreations - Graphic Fine Artist, Portrait artist
Great Yarmouth, Norfolk. UK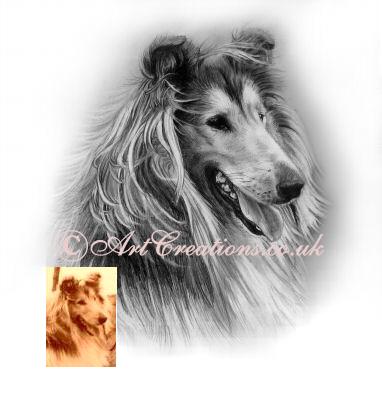 PENCIL DRAWN PORTRAITS..From YOUR FAVOURITE PHOTOS...